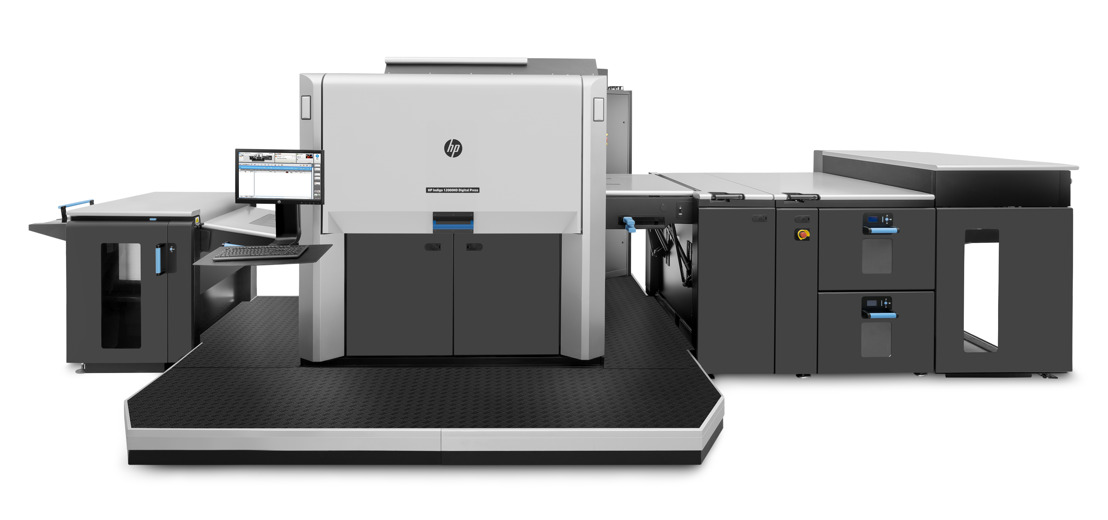 HP unveils new digital photo printing growth solutions at photokina 2018
Introducing a new photo-quality standard with the HP Indigo 12000 HD Digital Press and HP Pixel Intelligence for enhanced online services
Dinsdag 25 september 2018 —
News highlights:
HP Indigo 12000 HD reinvents photo quality with HDFM screening delivering smoother, sharper print for highly detailed images.
HP Pixel Intelligence now available for licensing to optimize and automate photo book creation with algorithms for face grouping, face detection and more.
Wide portfolio of HP Indigo digital presses and workflow solutions for transforming photo production to digital from silver-halide processes.
HP Indigo helping to lower environmental impact with silver-free technology, CO2 neutral manufacturing, and consumables recycling.
HP PrintOS Site Flow helping industrialize digital photo printing by automating and driving high volumes of photo job printing
At photokina 2018, HP Inc. is unveiling innovations for new HP Indigo printed premium-quality photo products along with automation to help increase productivity, helping photofinishers and professional labs grow business as well as replace silver halide production for lower environmental impact.

The HP Indigo 12000 HD Digital Press is now offering a new level of quality for Indigo LEP-based digital photo production, including with the new HP Indigo HDFM screening technology for smoother, moiré-free prints with increased detail. Additionally, the cloud-based HP PrintOS print production system is helping industrialize digital photo printing and deliver high volumes of photo merchandise using PrintOS Site Flow.

At photokina, HP is also introducing HP Pixel Intelligence, new photo software using artificial intelligence with deep learning for optimized and automated photo book creation, helping reduce the time required to create quality photo books.

The HP Indigo 12000 HD Digital Press and the HP DesignJet Z9+ Printer, delivering fine gallery-quality photo printing, will be shown in their first live photokina demonstrations from September 25 to 29 at the HP stand (E010/F011).

The show is also the venue for the September 26 HP Worldwide Photo Summit, offering customers, professional photographers, partners and industry experts workshops in the most innovative and growth-oriented photo applications.

The keynote address will be delivered by Albelli, the Netherlands-based photofinisher that became the first in Europe to install the oversized B1 HP Indigo 50000 Digital Press to support its growing HP Indigo-based photo business. "The HP Indigo 50000 is the next step in the evolution of our Indigo-based photo printing business, growing steadily since we invested in our first Indigo in 2007. This latest investment ensures we can leverage and capture our current double digit growth in the business with the extra benefit of lower costs," Albelli chief executive Tristan Money said of his investment in the new press.
HP Indigo 12000 HD Digital Press for premium sheetfed photo quality
Silver halide quality photo cut print production on the sheetfed HP Indigo 12000 HD Digital Press is supported with photo papers from Felix Schoeller, supreme quality coated papers from Fedrigoni, B2-sized sheetfed laminating solutions from GMP, Autobond and Komfi, and cut and stack solutions from Tecnau, Rollem, Horizon, and Bograma.
The High Definition Imaging System for the B2-sized HP Indigo 12000 HD Digital Press doubles image resolution for sharper, smoother, finer print, enabling print service providers to surpass offset quality and open new digital possibilities in high-end photo including for photo prints, photo books, holiday cards, and calendars.
HP also offers dedicated photo inks, such as HP Indigo ElectroInk Light Light Black and Light Cyan and Light Magenta, for more professional and innovative photo products on HP Indigo presses.
Benefits of HP's Indigo's silver halide replacement photo solution:
Flexible range of solutions and partner workflow - Wide range of applications, media and finishing options. Sheetfed on the HP Indigo 12000 HD, HP Indigo 7900 or roll fed HP Indigo WS6800p.
High productivity- offering up to 35,000 cut photos/hour (10cm x 15cm) in true photo quality.
Environment - silver-free technology, CO2 neutral press manufacturing process, consumables recycling program
Picture Perfect of France is already taking advantage of its new HP Indigo 12000 HD press to deliver the high quality demanded by its customers.
"We invested in a HP Indigo 12000 HD because its technology is essential for the markets we serve: professional photography and luxury brands," said Maurice Bensimon, CEO of Picture Perfect, France.
Nick Kelly, a pro photographer taking advantage of Light Light Black ink with London-based print service provider F.E. Burman's HP Indigo 10000 Digital Press, said: "The Indigo system is as close to litho printing as I have seen from a digital press. It truly opens up a world of printing opportunities. Think choice of paper stocks, both coated and uncoated, single and double sided prints and short runs on creative projects that would otherwise be unachievable."
HP Pixel Intelligence unlocks new capabilities for photo service
Developed by HP Labs, Pixel Intelligence is now available for licensing to photofinishers using HP Indigo digital presses to enhance or build online services and desktop applications. HP Pixel Intelligence supports Windows, Linux, and MacOS.
Specialists in imaging and computer vision research, HP Labs is taking the photo industry a step forward in improving the photo memory creation experience. Pixel Intelligence is a portfolio of machine learning algorithms that make it fast and simple to add digital image analysis to products and services. The algorithms unlock a range of capabilities including locating, analyzing, and grouping faces or objects and analyzing quality. Customers log on daily and find the best photos grouped according to their favorite subjects, making it easier create a beautiful photobook for print.
At photokina, CEWE, a leading European photo provider using HP Indigo presses, announced the launch of their updated online photo platform, CEWE MYPHOTOS, with HP Pixel Intelligence performing face recognition in their new image analysis.
HP at photokina
At the HP booth, Hall 4.2 Booth E010/F011, HP is showcasing the industry's widest range of photo possibilities from photo books to photo merchandise, fine art, professional photography, and software. Booth highlights include:
HP Pixel Intelligence: Dr. Qian Lin of HP Labs is holding a web-based demonstration offering consultations to photo providers about how to integrate Pixel Intelligence into their workflow.
Meet with HP Indigo experts behind the core technology and color to understand how to grow photo business.
Pro photographers and leading photofinishers choosing HP photo printing solutions will share their experiences at the HP booth, in gallery experiences including works presented in the Contemporary Art Gallery, Architecture Gallery, Wild Nature Gallery and Portrait Gallery.
Lee Jeffries, a UK photographer specializing in dramatic black and white works, will be at the HP booth from September 26-27 presenting his "Lost Angels" project printed on the new HP DesignJet Z9+ PostScript Printer series. He will discuss his philosophy, work and life as a photographer.
Nick Kelly will present his project "In the Face of Others," and discuss the advantages of HP Indigo technology for printing his work.
At the HP stand, Gary Peeling, CEO Precision Printing, UK, will share his success with HP Site Flow to capture increasing volumes of photo business.
The HP DesignJet Z9+ Printer including a vertical trimmer, will be printing impressive image quality at faster speeds in high-contrast color with clear details using dual drop technology powered by HP Nozzle Architecture (HDNA) and high-definition printheads.